---
Welcome To Mohanlal Babulal Bafna

PLAIN FABRIC
FULL VOILE
---
We offer 2x100x2x100 cotton voile plain weave transperent fabric. Manufactured using fine gassed yarns which are further used in twisted yarns.
1.Dyed voile is also available in all colours perticularly for women's wear.
2.Whites are also available with jacquered Voile perticularly for women's wear.
3.White voile is available in 36" as gatra for men.


CAMBRIC

A soft white closely woven cotton or cotton blended fabric with a calendered border on the right side that gives a special glossy effect. Available in a variety of colours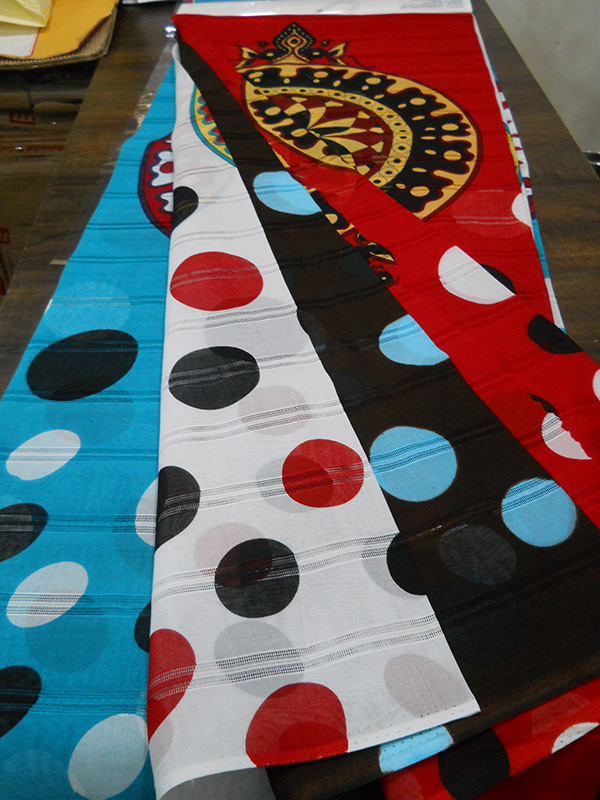 PRINTED FABRIC
FULL VOILE
---
We offer 2x100x2x100 cotton voile plain weave transperent fabric. Manufactured using fine gassed yarns which are further used in twisted yarns.
1.36" as Direh for East Africa
2.44' as Bawain for Djibouti
3.White voile is available in 36" as gatra for men


SATIN

A range of cotton printed / dyed fabric popularly known as Swiss cotton – sold across all markets

CAMBRIC

Printed / dyed Cambric available in 44" and 58" as Liberty for every market

POPLIN

Available in 44" and 58" as for all markets Used as dress material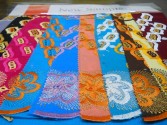 EMBROIDERED FABRIC
FULL VOILE
---
Wide ranging varieties in embroidered fabrics are :
1.100% cotton embroidered voile available as Sudani Thope.
2.Garbasar for somali and Kenyan market.
3.Shama available for Djibout market.
4.Embroidered skirts as Gogra.
5.Polyester fabric available with fine embroidery.

Mohanlal Babulal Bafna
Mohanlal Babulal Bafna is one of India's well-known manufacturers and exporters of plain, printed and embroidered cotton fabrics with a global network of clients spread across Africa, Europe, Middle East and Far East. The firm had a turnover of over US$ 20 million in 2013-14 and has been recognised by the Government of India as a Star Export House. It has also been certified as an ISO 9001:2008 company.
Founded in 1962 by Mr. Babulal Hirachandji Bafna, Mohanlal Babulal Bafna focused on supply of shirting and suiting fabrics to clients in the domestic market during the first phase of its development. Over the next four decades it grew steadily and acquired a repuatuion as a reliable supplier of quality goods.
From 2000 onwards, the company took a major leap forward entering the export markets. This new initiative was spearheaded by Mr. Shreepal Babulal Bafna, who after completing his B.Com, LLB, had done a special course in import-export business (DIEM). Today, besides shouldering the responsibility as CEO, he is also Jt. Hon. Secretary of the Indo African Chamber of Commerce & Industries and Executive Director of Indo-Arab Chambers of Commerce & Industries.
The first export consignments were to Dubai, but within a few years the company entered new markets in the Middle East and Africa, later adding on countries in Europe and the Far East as well.
Mohanlal Babulal Bafna now participates in international trade shows at Saudi Arabia, Sudan, Turkey and even Shanghai (China) to expand its growing base of clients.
The company specialises in all types of cotton dyed plain fabrics as well as prints such as pigment, reactive, discharge and azo free. It also offers a wide range of embroidered fabrics. All products are manufactured on Swiss machines, which are available in varied widths and are free from hazardous chemicals.
As it has expanded, Mohanlal Babulal Bafna has added on special divisions including a large 7,000 sq ft warehousing facility at Bhiwandi near Mumbai and a dedicated design team which is located at the adminsitrative HO in Kalbadevi, Mumbai.
Today the company has established a strong reputation for high quality products and services. It has been awarded ISO 9001:2008 certification for quality of products and service to customers and also has a 'High Performance Capability' status from the prestigious CRISIL Ratings.
For fabrics with an aesthethic look and finish, look no further than Mohanlal Babulal Bafna.

---
---
020+
Number Of Countries Serving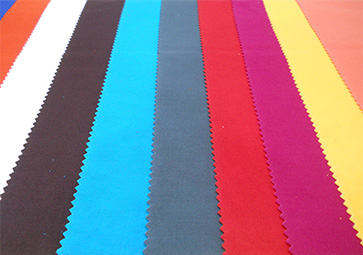 PLAIN FABRIC
1.We offer 2x100x2x100 cotton voile plain weave transperent fabric.
2.Manufactured using fine gassed yarns which are further used in twisted yarns
3.A soft white closely woven cotton or cotton blended fabric with a calendered border on the right side that gives a special glossy effect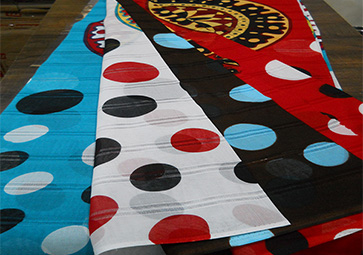 PRINTED FABRIC
1.We offer 2x100x2x100 cotton voile printed weave transperent fabric. Manufactured using fine gassed yarns which are further used in twisted yarns
2.A range of cotton Dyed fabric popularity known as swiss cotton sold across all markets
3.Printed cambric available in 44" and 58" as liberty for every market
4.Available in 44" and 58" as for all market Used as dress material
EMBROIDERED FABRIC
1. 100% cotton embroidered voile available as sudani thope
2. Garbasar for somali and kenyan market
3. Shama available for Djibout markets
4. Embroidered skirts as Gogra
5. Polyester fabric available with fine embroidery

Address:
Mohanlal Babulal Bafna
A Government Recognised Star Export House
102/A. Ramji House, 30,
Jambulwadi Mumbai-400002,